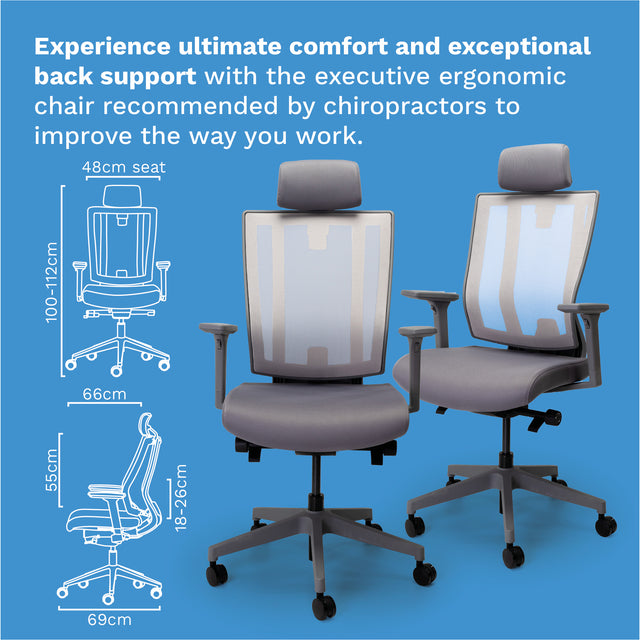 NetOne High Back Ergonomic Office Chair Grey Frame
Enjoy ultimate comfort with the medically endorsed NetOne® High Back office chair.
With a unique pivot lumbar support system and contoured frame mirroring the S-shaped curve of your spine, the NetOne® ensures optimal lower back support, whether you are at a forward-based keyboard posture, reading a document or on a call.
Sustained back support
Extended recline position for non-keyboard posture
Adjustable seat, armrest and headrest
Free delivery within 5 working days (10 for Western Cape)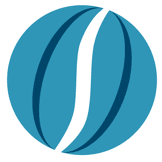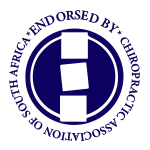 Medically endorsed
The NetOne® High Back is endorsed by the Chiropractic Association of South Africa.
Now also endorsed by World Federation of Chiropractic.

Comfort, or your money back
If the NetOne® doesn't alleviate back pain from hours of sitting, we'll give you your money back.
Guaranteed performance
It comes with a 7-year guarantee on all parts, excluding fabric, and a 30-Day Comfort Guarantee.


Unique S-frame follows the contours of the natural curvature of the spine.
Pivot lumbar system provides constant lower back support, regardless of posture.
Height adjustable headrest.
Fully adjustable seat and 3D armrests.
Extended recline, giving you infinite supported positions when reading.
Premium mesh back rest and bonded leather seat.
Transform the way your work with the NetOne® High Back
The NetOne® ergonomic chair is designed to reduce back pain and improve your posture while at your desk. Work in complete comfort, more productively and pain-free – every day.
Your Features:
5-star base and twin-wheel castors
Gas height adjustment
Seat depth adjustment
3D adjustable armrests
Pivot lumbar support
Height adjustable headrest
Grey fabric
140 kg weight limit
30-Day Comfort Guarantee
Free shipping, anywhere in SA
Instructional Video
How to set up your NetOne High Back