GetOne® Junior Ergonomic Chair for Kids
GetOne® technology, designed for kids.
The GetOne® Junior helps your child develop and maintain a healthy posture in front of the computer or when doing homework so they can work productively and pain-free.
Ideal for ages 6-12 (up to 80kg and 1.5m tall) 
Available in a wide range of funky colours
Allows kids to work comfortably at any desk surface
Free delivery within 10 working days (15 for Western Cape)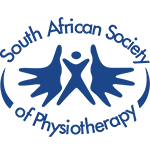 Medically endorsed
The GetOne® Junior is endorsed by the South African Society of Physiotherapy.

30 Day Comfort Guarantee
If you aren't satisfied with your GetOne® Junior, we'll give you your money back.
Guaranteed performance
It comes with a 5-year guarantee on all parts, excluding fabric.


Reduced seat depth and back rest designed for kids.
Adjustable foot ring provides foot support, regardless of desk height.
Height adjustable seat and armrests.
Spill-resistant chair fabric in a wide range of funky colours.
The orthopaedically approved chair for kids
A European study found that 69% of children suffer from lower back pain by age 16. However, a chair that provides the right back support for young, developing bodies can prevent back pain and neck problems. This is why we designed our GetOne® Junior chair with reduced seat depth and foot ring to ensure back support and the ability to work at any desk height.
Additional Features:
Designed for young bodies, ensuring back support and ergonomic comfort
Allows kids to work comfortably at any desk surface
Moulded, waterfall edge seat
5-star base and twin-wheel castors
Chrome footring for postural support
Height adjustable armrest
Adjustable backrest
Free shipping, within 5 working days (Western Cape within 10 working days)