Lower back pain is one of the most common complaints in today's working world and increased sitting time is the primary cause. This is why choosing the right chair for you is so important. Ergotherapy's range of ergonomically designed office chairs are created with the user in mind and are specifically made to support the lumbar spine. This is achieved through the presence of uniquely contoured back rests which follow and support the natural S-shape curvature of the spine, providing optimal support where it is needed. All our chairs are fully customisable and come with a 30-Day money back comfort guarantee.
Here's what to consider when choosing your chair: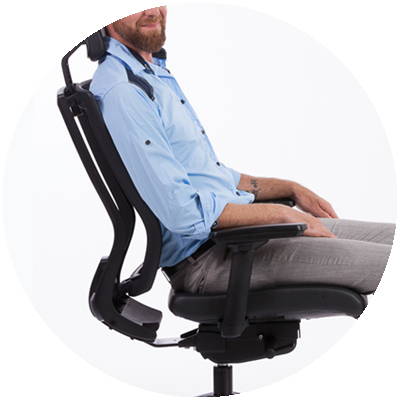 The crucial area to feel support
is in your lower back
The lower back is where you want most support -even if you are suffering from upper back, neck or shoulder discomfort. A well supported lower back, combined with correct positioning of the workstation, will keep your head and cervical spine correctly aligned and pain-free.
Both mid and high back chairs will provide the crucial lumbar support you need for your lower back. A high back chair will reach above the shoulders and is recommended if you enjoy reclining back and doing reading work.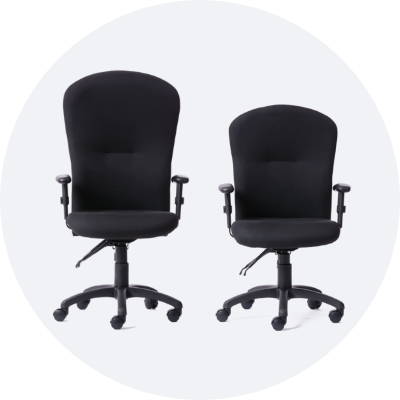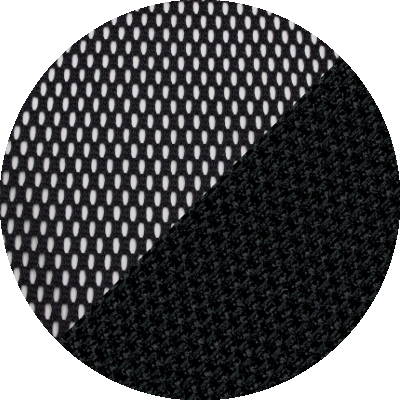 Equally comfortable and potentially ergonomic, but very different in terms of aesthetics and options.
Upholstered chairs are more easily customisable with a range of fabrics, colours and styles. They allow a higher degree of customisation with the foam support, coccyx cut outs etc.
Mesh chairs have a softer feel, and some users feel that they are more breathable in hot weather.
Computer work often requires posture that is forward of upright, with the upper back and neck not usually in contact with the chair. However, a headrest can be used if you enjoy leaning back while reading a document, or on a call. Our NetOne high back chair is available with or without a headrest; the remaining features of the chair, and the extent of lower back support, are the same.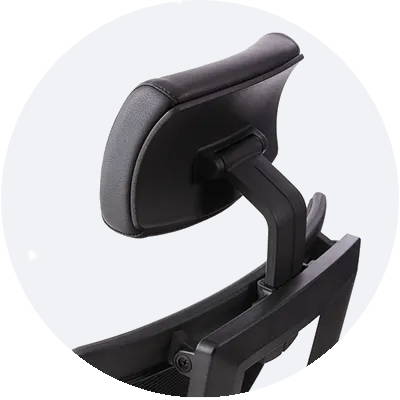 Neck and shoulder discomfort?
If one is experiencing upper back/shoulder symptoms – it is very important to ensure that the chair is set up optimally relative to the workstation surface, as well as having the items on the desk at the correct height and layout. It is incorrect neck and arm positioning that will cause pain in the cervical, head and shoulder areas.
View our range of ergonomic chairs: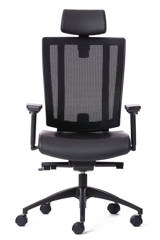 The NetOne office chair is the ideal option for people of all sizes as the unique pivot lumbar support automatically fits your lower back according to your weight and height.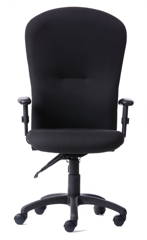 GetOne ergonomic office chairs offer the comfort of superb lower back support using a patented three-layer foaming system and backrest with infinite locking positions.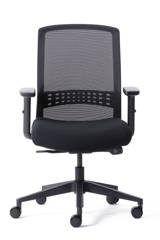 The METRO has a perfectly contoured mesh backrest and extra-cushioned seat. It helps you affordably reach your work goals, with comfort guaranteed.
Lumbar support comes standard
Our ergonomic office chairs come with lumbar and back support standard. You could say it's a no-frills, all-in-one solution. So, none of that uncomfortable adjusting of your office chair every time you sit down. No need for you to spend more money just to sit correctly. It's all about your comfort. And that's what Ergotherapy does best.