Best office chairs for back support in 2023
Buying an office chair is more than simply choosing workspace seating. It's the comfort and productivity of your team. Knowing what to look for when buying an office chair is key for maximum comfort, back health, and concentration. An ergonomic desk chair is an essential piece of office furniture.
The most important things to keep in mind when buying an office chair are:
What Are Ergonomic Office Chairs?
An ergonomic office chair is designed to work with the s-shaped spinal curve and the natural tendencies of the human body for optimal comfort while working. Ergonomic office chairs reduce back pain and improve posture, thanks to carefully designed office chair features. A high-end ergonomic office chair is adjustable so that you can customise it to your body and better control your posture.
Must-have Features for Every Ergonomic Office Chair
When buying office chairs, you need to keep in mind that you will spend a huge portion of your working days in them and consequently, it plays a huge role in your well-being and comfort. With so many options of ergonomic office chairs for sale in South Africa, you need to consider the features that will most impact you. For example, if you spend your time gaming, keep that in mind when looking for an ergonomic office chair. Will its design enable you to move as you need to while still keeping you comfortable? These kinds of questions will help you find the best ergonomic office chair for you.
An ergonomic office chair is only ergonomic if it's the right height for you when you're in a seated position and for your workstation, so the best ergonomic office chair is one that has an adjustable height.
2. Backrest Angle Adjustment
The same goes for the backrest angle. The angle of the backrest should be between 90 and 110 degrees, depending on what's most comfortable for you, to support good posture.
3. Adjustable Lumbar Support
When it comes to backrests there is no one-size-fits-all since not everyone has the same shaped back or spinal curve. You need good lumbar support if you want to avoid lower back pain from sitting so being able to adjust the backrest so that the lumbar support fits as flush as possible against your lower back is essential when buying an ergonomic office chair.
If you're looking for even more back support, consider a high-back office chair with upper back support and a headrest.
4. Seat Depth and Width Adjustment
The seat itself also has some important distinctions when it comes to an ergonomic office chair. It should be wide and deep enough for sitting comfortably. A comfy seat does wonders for concentration!
Like chair height, this also depends on how tall you are. Opt for a deeper seat if you are taller, or a shallower seat if you are shorter. The rule of thumb is there should be 2-3 fingers of space between the seat edge and the backs of your knees. This clearance is necessary to avoid compressing the arteries responsible for circulation to your lower legs and feet.
5. Breathable Mesh Backrest and Ergonomic Foam Seat
Breathability is an important factor when you spend hours each day in an office chair, whether you're gaming or working, so look for an office chair with a breathable mesh backrest.
This should go without saying, but a comfortable seat is also essential. Look for desk chairs with high-density injection moulded foam in the seat itself. The best ergonomic office chairs have this feature because it provides additional support, lasts a long time, and won't collapse any time soon, ensuring optimal support from the seat for a longer time.
It's also important that the seat itself has a waterfall edge, where the front of the seat slopes down slightly. This is ideal for good sitting posture and it's a more comfy design.
Another must-have ergonomic office chair feature is adjustable armrests. Armrests that are the right height take the strain off of your neck and shoulders while you work or game. Like the backrest and seat height, the ideal armrest height depends very much on your height and the length of your arms, which varies from person to person.
7. Easy-to-Operate Adjustment Controls
A running theme when it comes to ergonomic office chair features is personalisation. Even if a chair has the perfect seat cushion and breathable backrest, it doesn't matter if it's all the wrong height for you.
Adjustable chair height, backrest angle, and armrests are key to a good ergonomic office chair, and these features need to be easy to adjust for your sake. If they're difficult to operate you risk not customising your office chair at all, or worse, adjusting it incorrectly and worsening your back health.
Being able to move around in your chair while you work or game adds some important functionality, so that is another thing to remember while browsing office chairs. Choosing a chair that can swivel can greatly impact your workflow for the better.
Other things to consider when buying an office chair
When buying an office chair there are more aspects at play that should impact your decision.
Buying an ergonomic office chair is an investment. Our office chairs range from R3900 to R9 900 and there are plenty of options to suit a range of budgets. It's important to find an office chair that is comfortable both for you and for your wallet.
Nowadays we spend long periods of time sitting while working, gaming, and even chatting with friends. The importance of ergonomics cannot be downplayed. A good quality, ergonomic office chair protects you from musculoskeletal disorders that come with so much time seated and it will ultimately save you money on trips to the physio!
A medically endorsed chair is recommended by professionals for a reason. An office chair with medical endorsements typically ticks all the boxes when it comes to ergonomics and back support, so it's definitely worth looking out for when buying an office chair. Our NetOne chairs are the first office chairs endorsed by the World Federation of Chiropractic.
A good office chair normally has a 5-year warranty. Ensuring your office chair comes with a decent warranty will protect you from low-quality options.
Similar to a warranty, a comfort guarantee can give you some peace of mind regarding your choice of an office chair. At Ergotherapy, our office chairs come with a 30-day Comfort Guarantee; if our chairs don't improve your work experience, you get your money back. Comfortable office chairs are an office essential, so whether you opt for a chair with a high back, headrest, or not, you know you'll be comfy with a comfort guarantee.
The look of your office chair is another important thing to consider when buying an ergonomic office chair. Does it fit in with your workspace setup? Can you see yourself using it? Does it fit into your personal style? We want you to love your chair because it's comfortable and it looks great at your desk!
Our Best Ergonomic Office Chairs for Back Support:
1. NetOne® High Back Office Chair
Endorsed by the World Federation of Chiropractors and the Chiropractic Association of South Africa, the NetOne® High Back mesh office chair features a contoured backrest and pivot lumbar system for ultimate comfort and back support. This executive-style ergonomic office chair features a breathable mesh back and bonded leather seat, and comes with a 7-year guarantee.
Unique pivot lumbar system for constant lower back support

Adjustable seat, 3D armrests

Ergonomic tilt mechanism for extended recline in a non-keyboard posture
Mesh / Black Bonded Leather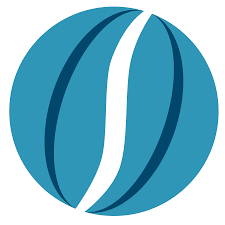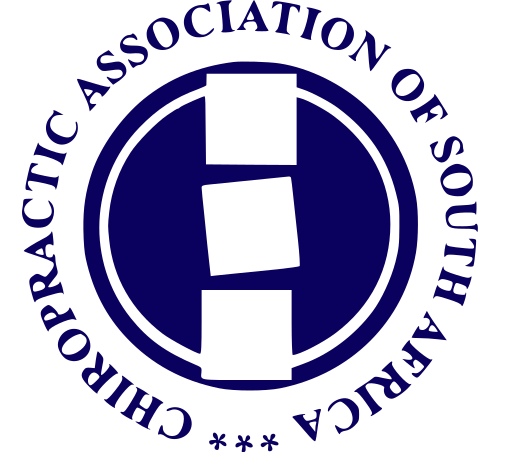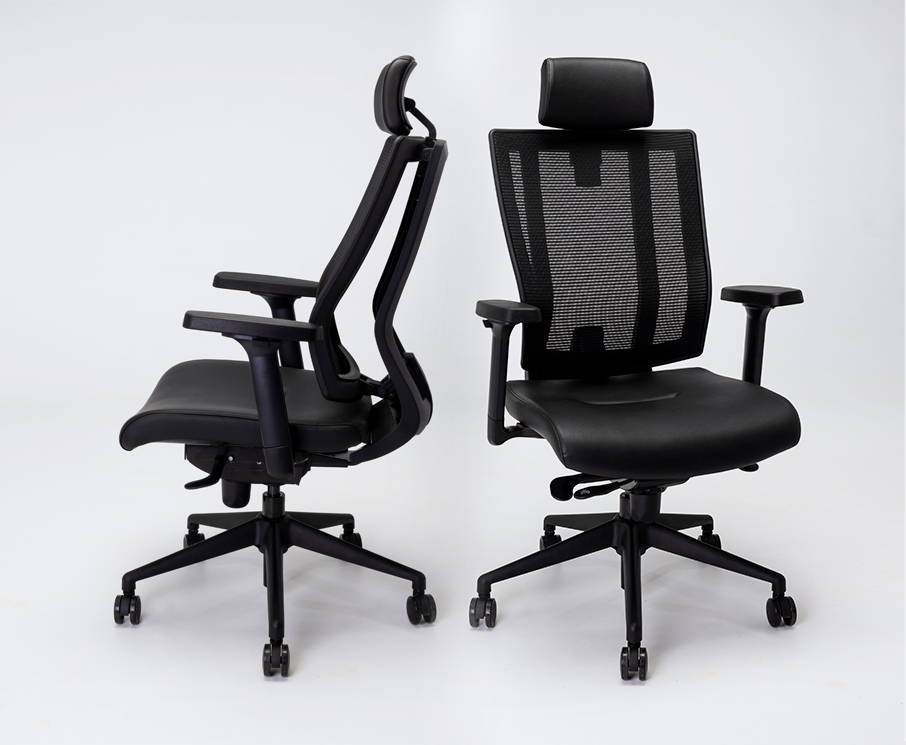 2. NetOne® Mid Back Office Chair
The same medically endorsed design as the NetOne® High Back, but in mid-back form and at a slightly lower cost. The NetOne® Mid Back provides an S-shaped backrest that moulds to the natural curvature of the spine for exceptional lower back support. It comes with a 7-year guarantee.
Pivot lumbar system for constant lower back support

Adjustable seat and 3D armrests

Extended recline position for non-keyboard posture
Mesh / Black Bonded Leather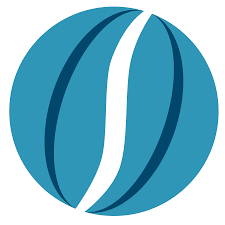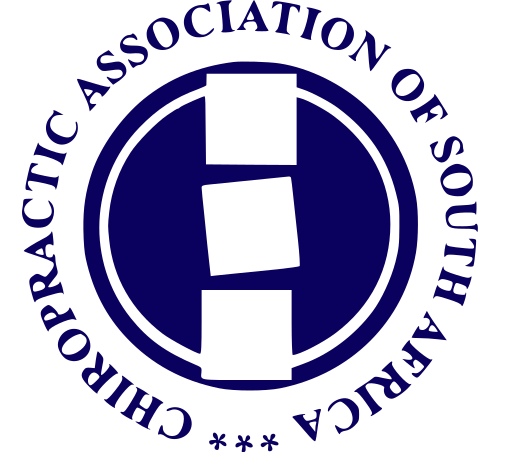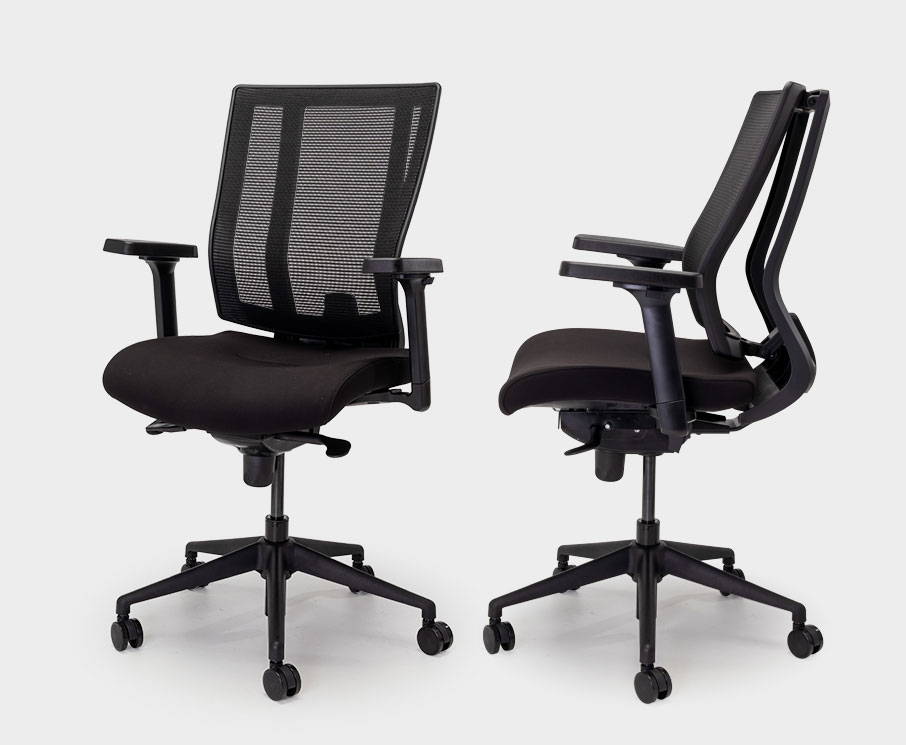 3. GetOne® High Back Office Chair
Designed and endorsed by physiotherapists in South Africa, the GetOne® High Back features a patented 3-layer foam system that provides excellent lumbar support regardless of your sitting position. As an added bonus, you can select the material or colour of fabric for the seat and inner and outer chair back.
Extended high back design

Infinite locking backrest

Adjustable seat and armrests

Customisable colours and chair fabric
Plain / Ergoleaf / Leather / Leatherette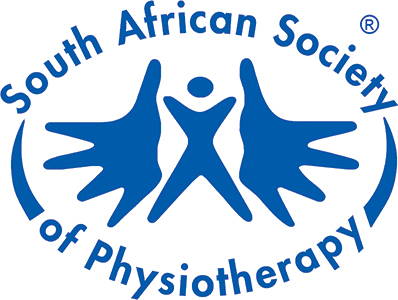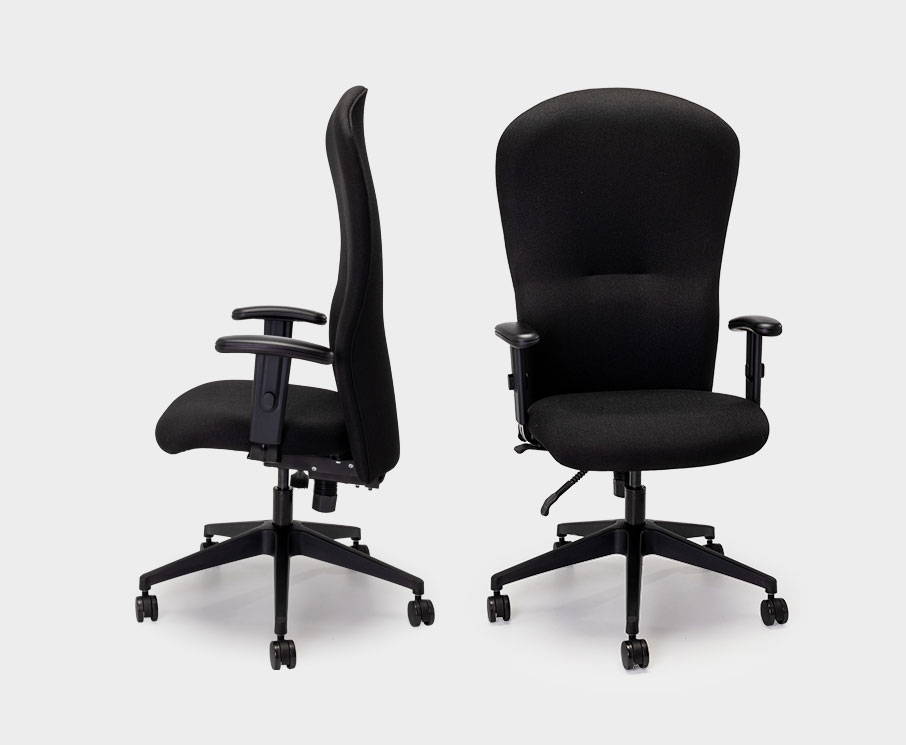 The Metro features a unique, super-soft moulded seat for extra comfort. It's a high-quality, medically endorsed mid-back ergonomic office chair at an affordable price. The Metro comes with a 5-year warranty.
Contoured to the spine's natural curvature

Super-soft, moulded seat cushion

Adjustable lumbar support

Adjustable armrests and seat

Available with or without headrest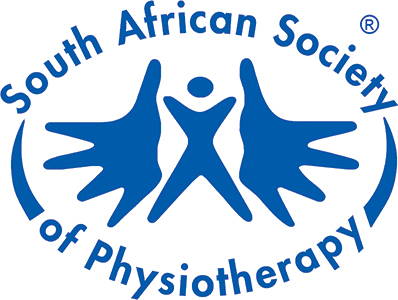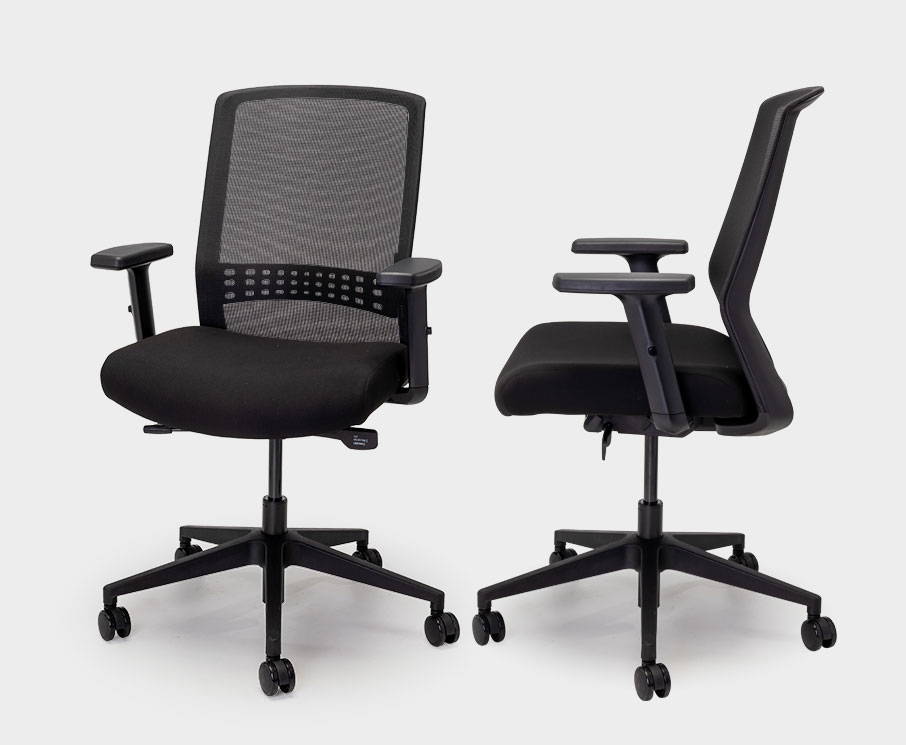 5. GetOne® Mid Back Office Chair
The mid back version of the ever-popular GetOne® design of ergonomic chair so popular in offices and homes throughout South Africa. With the patented 3-layer foam system, the GetOne® Mid Back ensures continuous lumbar support regardless of posture when working at your desk.
Infinite locking backrest

Customisable colours and chair fabric
Plain / Ergoleaf / Leather / Leatherette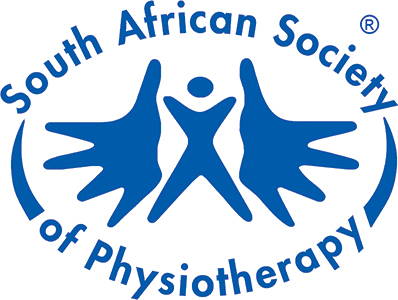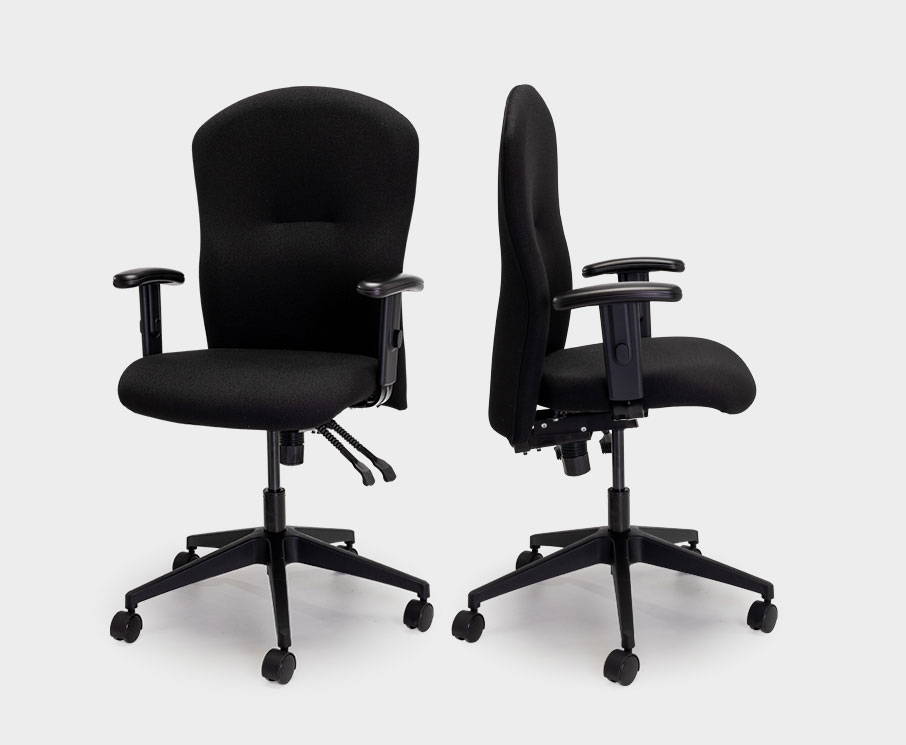 Looking for the best ergonomic office chair for kids? The GetOne® Junior is designed to help children work comfortably at any desk surface and maintain a healthy posture in front of the computer or while doing homework. It's available in a number of cool colours and comes standard with a 5-Year guarantee.
Reduced seat depth and back rest designed for kids

Height adjustable seat and armrests

Spill-resistant chair fabric

Available in a wide range of funky colours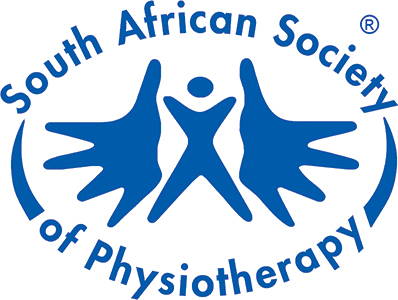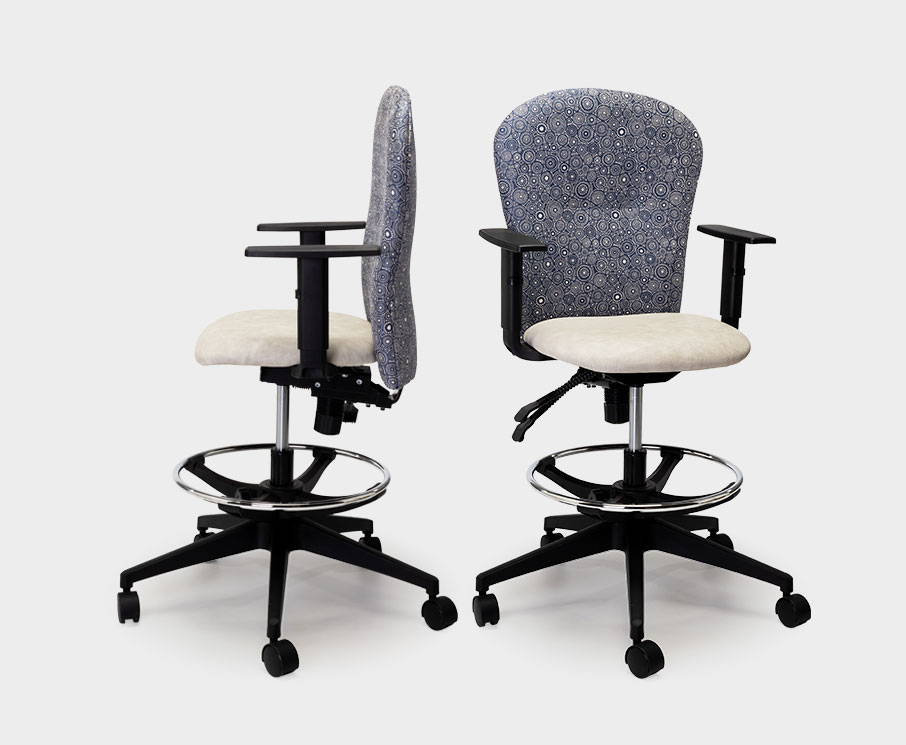 How to Get the Most Out of Your Ergonomic Office Chair
So you've invested in a high-quality desk chair, fantastic! But that's not all you need to do. Ergonomic office chairs have several features specially designed to offer correct posture support, but they can't save you from poor health if you aren't using them correctly.
To sit correctly:
Set up your computer screen an arm's length away from you.
Try and ensure the top of the monitor is level with your eyes.
Sit up straight and refrain from slouching.
Keep your neck relaxed in a neutral position.
Try and keep your forearms parallel to the floor.
To optimise blood circulation in your legs, keep both feet flat on the floor, and try not to cross your legs.
At Ergotherapy, we understand the importance of an ergonomic chair combined with using it well, which is why we send specialists to set up our ergonomic office chairs and provide comprehensive ergonomics training.
Frequently asked questions about office chairs
What is the price of office chairs?
Our ergonomic office chairs range from R3900 to R9 900.
What kind of chair is best for your back?
The best office chair features ergonomic aspects designed to support the natural shape of your back. Good lumbar support and adjustability of the armrest position, seat height and depth, and backrest angle ensures that the chair fits perfectly for you and your unique back shape and size. Depending on your needs, a headrest may add to your comfort while working.
How long do office chairs last?
A good quality office chair will last at least seven to 10 years. So although a quality ergonomic office chair may cost a little more upfront, it can be more cost-effective in the long term.
A mesh office chair has a softer feel, is more breathable in hot weather, is easier to clean, and lighter than a fabric chair. Both materials are equally comfy and ergonomically supportive.
Is a mesh office chair good for long hours?
Beyond personal preference, material, whether mesh, fabric or leather, plays very little role in the overall suitability of a chair for long hours. While a mesh chair is more breathable, good lumbar support and full adjustability play a bigger role in whether a chair is good for long hours or not.
Do office chairs damage hardwood floors?
Standard caster wheels can damage hardwood floors. The best office chair brands should give you the option of rubber caster wheels, which are non-marking on hardwood surfaces. Alternatively, consider a floor protector for your office chair.
Which is the best chair for a computer?
The best chair for a computer ensures correct posture while sitting and looking at a monitor. All our chairs are medically endorsed and designed to provide optimal comfort:
NetOne® High Back
NetOne® Mid Back
GetOne® High Back
Metro
GetOne® Mid Back
Ergo-G
If you need help finding the perfect one for you,
contact us
and our team of experts will gladly assist!
Where do I buy Ergotherapy office chairs?
You can buy your Ergotherapy office chair through our online shop, or at our Johannesburg or Cape Town showrooms.
Frequently asked questions about ergonomics
Are ergonomic chairs worth it?
Yes. An ergonomic office chair is an investment you won't regret. Because they are comfortable and provide good postural support, they make working, studying, or gaming easier, and they boast health benefits for years to come. A well-designed office chair reduces back and neck pain now as well as in the future and it improves productivity.
Why are ergonomic chairs important?
In today's lifestyle where we spend hours sitting and looking at a computer, ergonomic office chairs are incredibly important because they protect you from musculoskeletal disorders, neck pain, shoulder pain, and back pain. Ergonomic office chairs are designed to fit the natural S-shape of the spine, giving you the best possible support for your overall well-being and mood.
Do I need an ergonomic chair?
If you spend long hours seated at your desk and/or suffer from lower back and neck pain, an ergonomic chair can help you work more comfortably and improve your posture through optimal alignment of the spine, hips and shoulders. Whether you work from a home office or commute, an ergonomic desk chair can improve your experience.
Do office chairs need arms?
Armrests help you achieve a better posture and sit more comfortably for longer. Provided the armrests are fully adaptable to your body and do not prevent you from getting close enough to your desk, you should definitely opt for an office chair with arms.
Do ergonomic chairs really work?
87% of our customers report a reduction in symptoms after using our ergonomic office chairs. Yes, ergonomic chairs really work.
How should you sit in an office chair?
Adjust the height of your office chair so that your feet are flat on the ground and your knees are bent at close to 90 degrees – in line or slightly lower than your hips. Your back should be slightly reclined, with the focus of your weight against the backrest in the lumbar area. Your forearm and upper arm should be between 90 and 110 degrees on the armrests, and your wrists shouldn't be angled when using your keyword.
What is lumbar support in office chairs?
Lumbar support is the area of the office chair that provides support to your lower back. Lumbar support is one of the most crucial aspects of an ergonomic office chair, as a well-supported lower back.
Are office chairs good for your back?
Not all office chairs are made equal. The best office chairs for your back offer good lumbar support that moulds or contours to your spine's natural S-shaped curvature, however you adjust the backrest, and should also allow you to adjust seat and armrest height and depth. High-back office chairs offer support for your entire back, from your lower back to your neck and head.
Frequently asked questions about gaming chairs
What's the difference between an office chair and a gaming chair?
Most gaming chairs prioritise flamboyant aesthetics over ergonomics and comfort. Office chairs encourage users to maintain a better posture while working at their desks, as this has proven to increase productivity, as well as reduce back pain during long periods of sitting.
Are office chairs good for gaming?
The best office chairs can indeed provide the ergonomic lumbar support that is crucial for long hours of gaming, however, the corporate look of an office chair might turn some gamers away.
This is why we developed the Ergo-G gaming chair, which features our orthopaedically approved pivot lumbar support system with a totally customisable, racing-style chair skin and design. Game On. Pain-free.
Be the first to know about new collections and exclusive offers.
Subscribe to our newsletter
Everything you need to know when buying an ergonomic office chair