Best practices for workplace ergonomics
Changes in the world of work have led to changes in how we plan and use spaces. As hybrid-work models become increasingly popular, so will approaches to use of space. For example, hot-desking has become a common practice in companies with smaller offices. This means the office equipment needs to be ergonomic and adjust to different users. In this article, we'll explain everything you need to know about workplace ergonomics and how to make your office more comfortable.
What is workplace ergonomics?
Workplace ergonomics refers to improving the product design and furniture arrangement in workspaces — reducing strain, fatigue, and injury. This entails the proper positioning of your chair, desk, keyboard, screen and workstation accessories.
It's difficult to create a comfortable environment when lots of people are using the same space. However, ergonomic furniture solutions can adjust to different body dimensions and tasks. Let's look at two ergonomic products that are essential for any workspace: sit-stand desks and ergonomic office chairs.
Sit-stand desks for workstation ergonomics
Sit-stand desks have become increasingly popular. Research suggests they are ideal for moving your body, switching between tasks, space-saving and productivity. Co-workers can also easily swap workstations.
Sit-stand desks and body movement
One of the main supporting arguments for sit-stand desks is that they provide proven health benefits. Switching between sitting and standing can reduce risk factors such as lower back pain (or even musculoskeletal disorders). To get the most use out of your sit-stand desk, it helps to assign specific workday tasks with a body position. For example, you can stand during meetings.
You can also consider electric sit-stand desks like the Vari® Electric Standing Desk which allows you to adjust desk height at the push of a button. And with memory settings, you only need to set these heights once. Then, it really is just pushing buttons and moving to create a healthier workday.
Sit-stand desks and safety
Sit-stand desks can also help us to do our tasks in safer ways. For example, if you sign lots of forms throughout the day, you could raise the desk height to avoid hunching over. This protects your neck, shoulders and back.
Saving space with sit-stand desks
Sit-stand desks can help to reduce the need for different workstations in the same space. When asked, managers felt that sit-stand desks helped with flexible working and space-saving in smaller offices. In this way, sit-stand desks can fulfil different functions and increase the types of work that can be done. From typing on a laptop to manual material handling, you'll have a suitable space.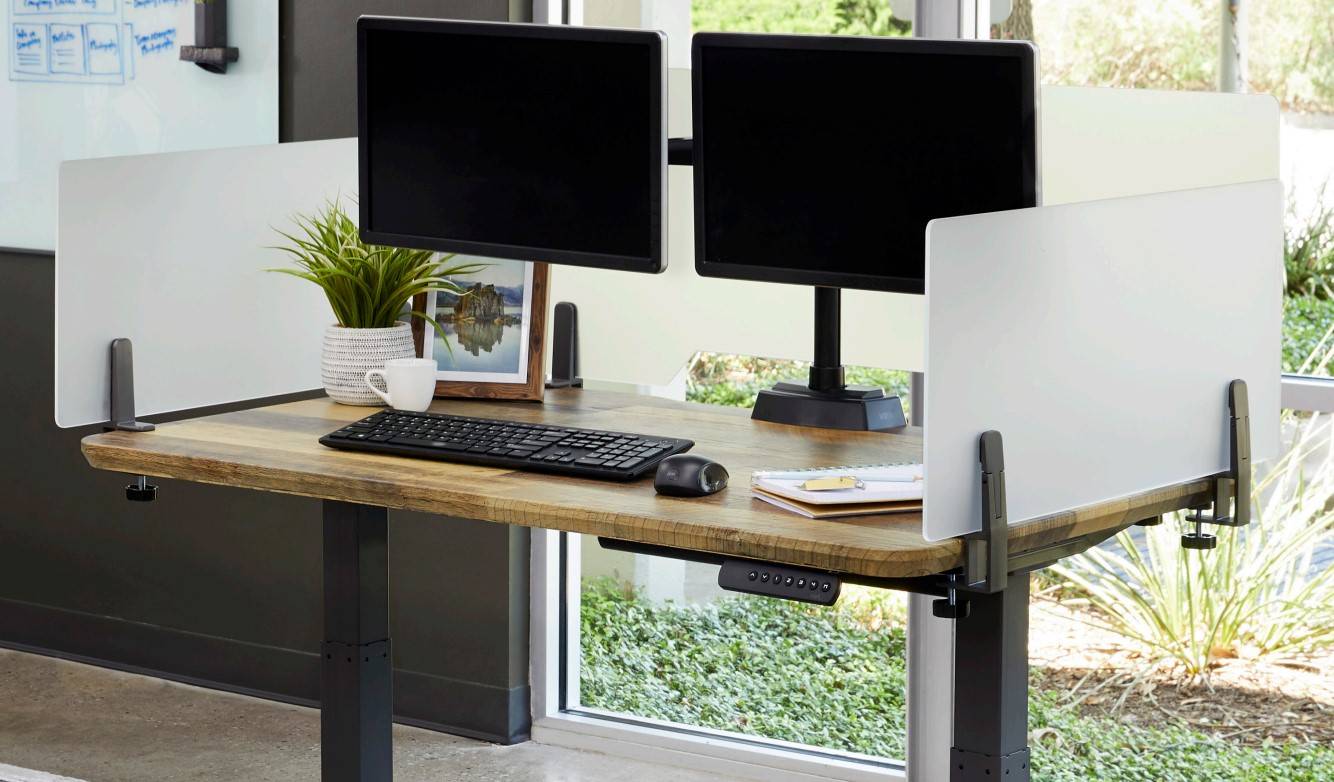 Adjustable chairs for ergonomics at work
Adjustable chairs are another key aspect of office ergonomics. This applies to traditional office spaces, shared workspaces, and home workstations. A space can look amazing, but it won't perform at its best with poor ergonomics and uncomfortable seating.
A height-adjustable backrest

Height-adjustable armrests

A height adjustable seat with a waterfall front edge

High-density padding and non-slip upholstery

Lower and upper back support

Space for the buttocks between the seat and backrest

Footrests to support the feet
These features amount to a chair that can be adjusted to each user. Put together, an adjustable desk and chair help to ensure that seated users can finally find a good fit and be comfortable in their space.
Ergotherapy's NetOne Ergonomic Chair meets all of these requirements and boasts a unique pivoting lumbar support for those who enjoy a softer feel.
Why is workplace ergonomics important?
The importance of workplace ergonomics is safety and comfort. Case studies have proven that ergonomics prevents muscle strain, back pain, eye strain and stiffness. The increased blood flow from ergonomic products can also improve mental clarity.
Whether you are hot-desking at an office or working from home, why not stay ahead of the curve and improve your health with proven ergonomic furniture?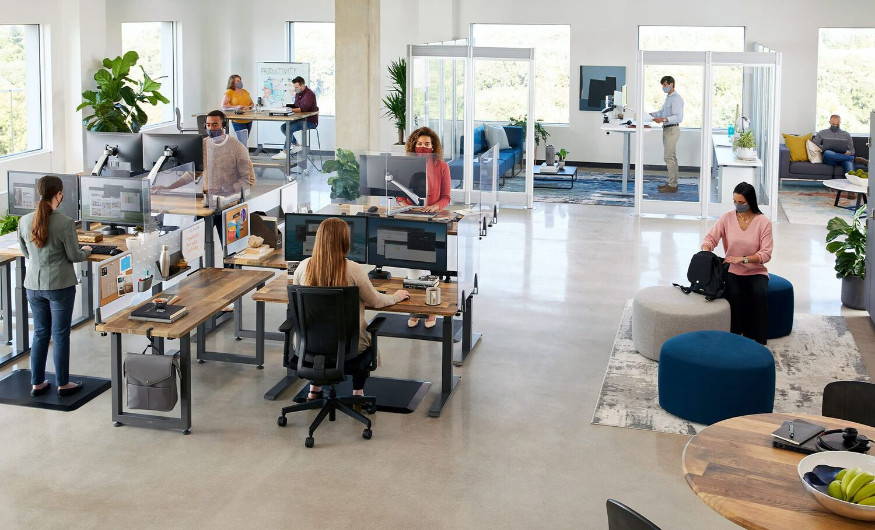 Frequently asked questions
How can ergonomics be applied in the workplace?
Ergonomic principles can be applied in the workplace by choosing ergonomic furniture and office equipment. Once you have conducted an ergonomic risk assessment of your space, you can incorporate ergonomic desks, chairs and other technology. This improves productivity and safety among office workers while limiting absenteeism.
What will the effect be of ergonomics in the workplace?
The effects of better ergonomics in the workplace will be less musculoskeletal pain and greater body mobility. This results in improved mental clarity, and longer periods of focus. In turn, this can help improve workplace safety and reduce occupational injuries, which means reduced absenteeism as well as better productivity at work.
What is the purpose of ergonomics in the workplace?
The purpose of ergonomics in the workplace is to have access to equipment and furniture that adjusts to the body of the user, instead of the other way around. This allows the ergonomic solutions to eliminate discomfort and promote workplace safety.
What are the ergonomic requirements for working in an office?
The ergonomic requirements for working in an office include:
1. A computer screen or monitor at eye level
2. A chair with good lumbar support
3. Lightweight headset
4. Well-adjusted chair height
5. Adequate desk space
By meeting these requirements, employee health and wellness is bound to improve.