STANDING DESKS (PRO DESK)


office desks to improve your health & productivity. No more back pain.
Did you know that using a height adjustable standing desk can make you feel more energised and less tired? Using this desk sure does. Designed to completely replace your old desk, this ergonomic office desk adjusts to nine different height settings and assembles in just a few minutes with no tools required. Just attach the legs and you're ready to work. Available in a butcher block finish (48 only), Darkwood (60 only) black and white, it boasts an extremely spacious work surface can accommodate multiple-monitor setups as well as accessories.
These dual monitor, height adjustable standing desks come with our 30-Day Comfort Guarantee - if using this desk does not change your working life, return it to us within 30 days for a full refund.

Our desktop features heavy-duty steel construction and a durable 3D laminate finish in several colours.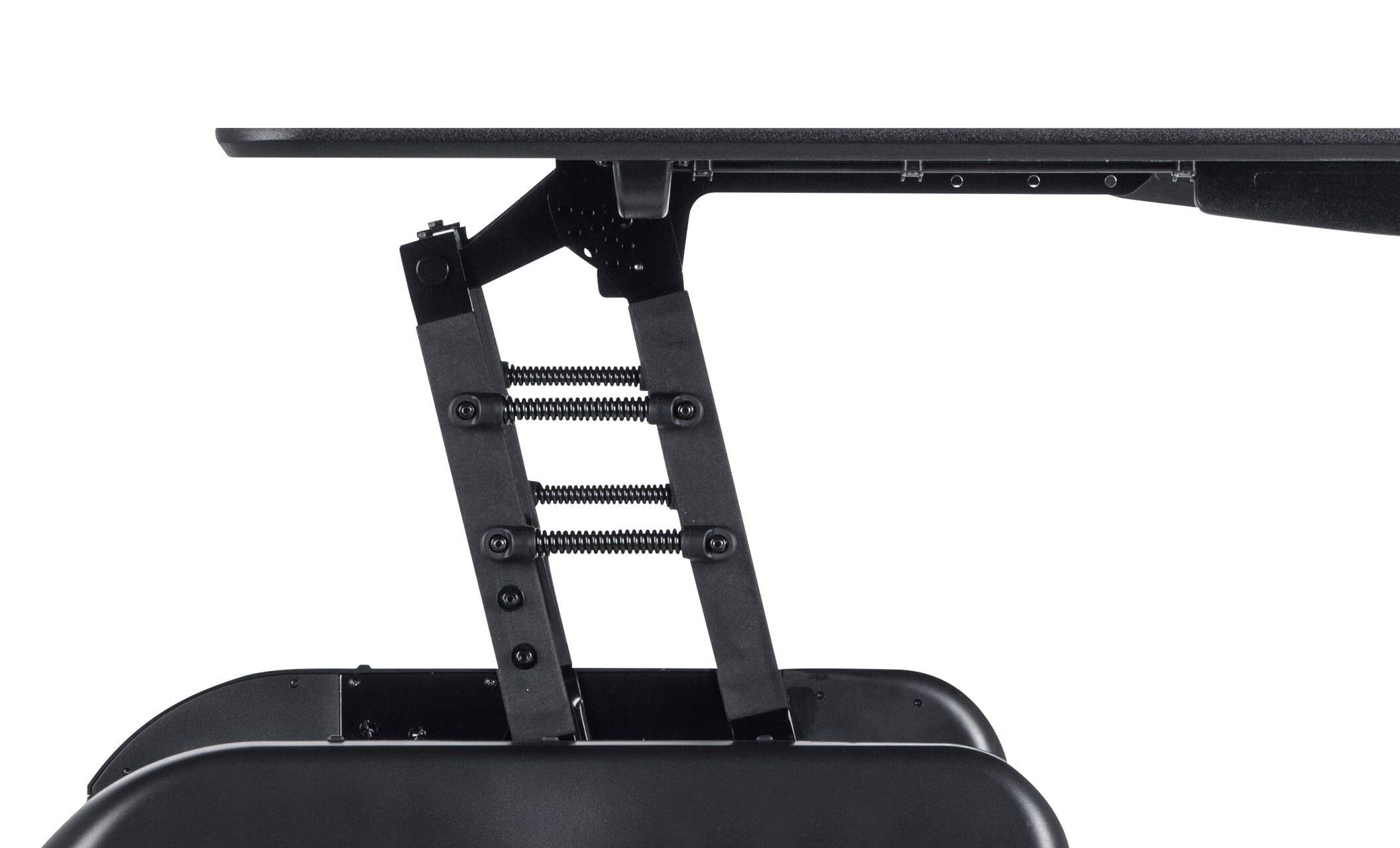 The VariDesk® piston and spring-assisted lift mechanism and the rowing, up-and-out raising motion can reduce the impact of raising your desk on your back.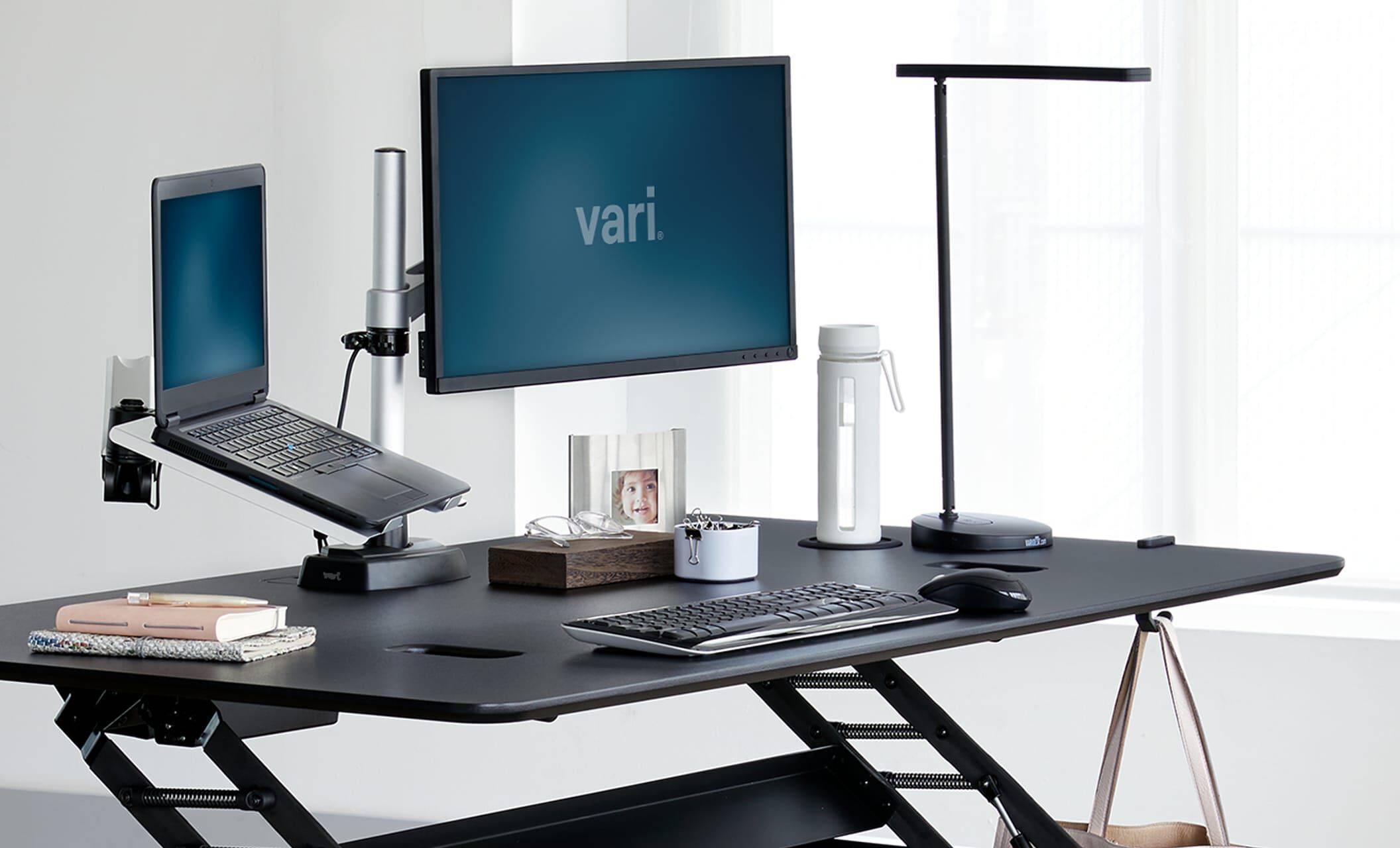 Get comfortable with the custom setup that works for you with nine height settings, space for several monitors, and adjustable feet to level.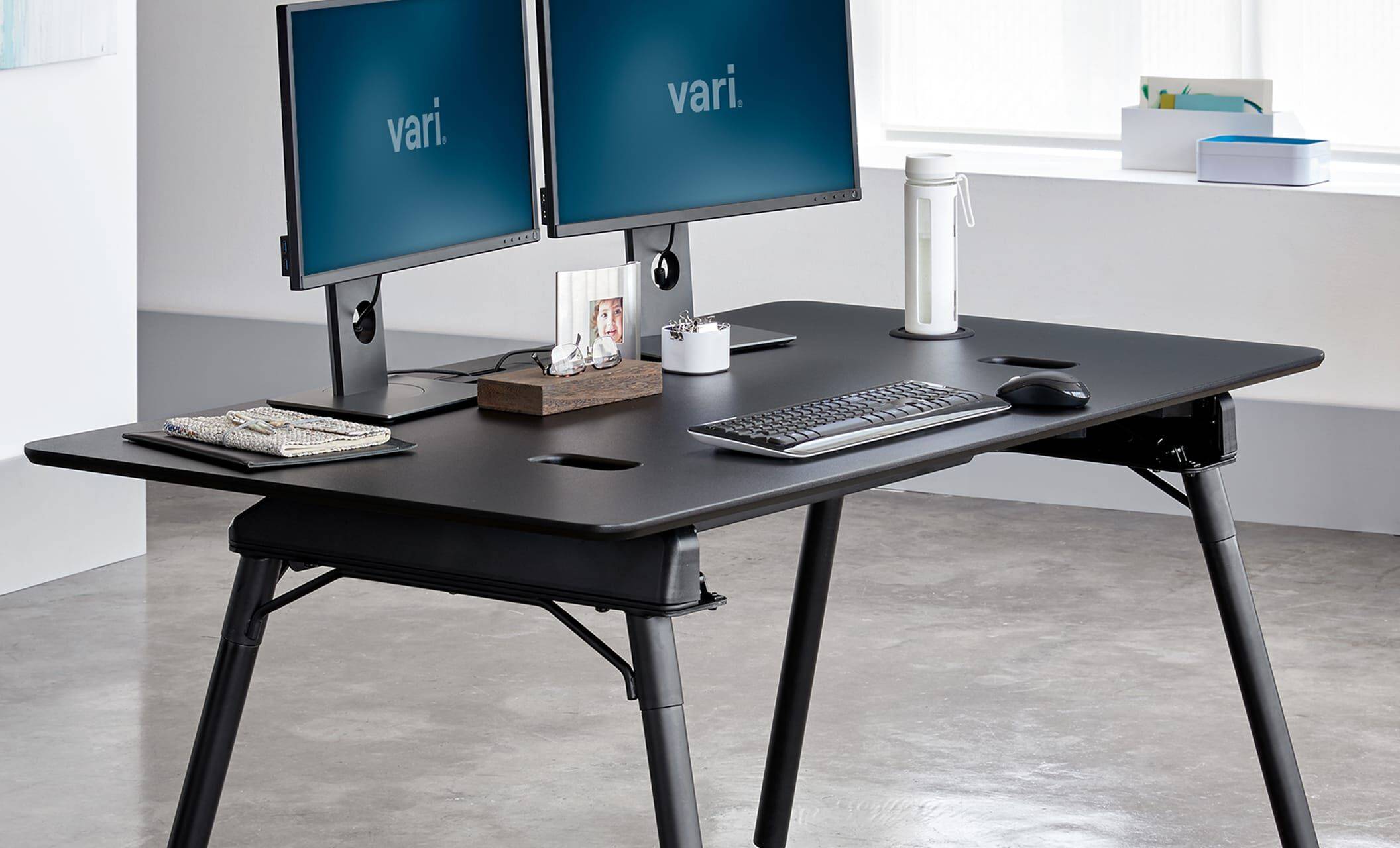 Sitting to Standing in Minutes
Our no-tool assembly means you can set up your space in only minutes, while our easy-to-raise desktop goes from sitting to standing in just seconds so you can get back to work faster.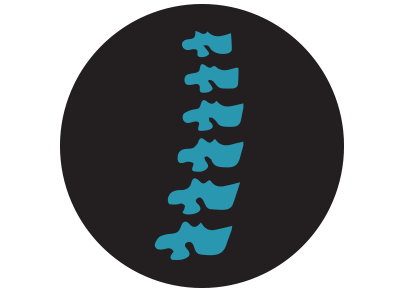 PHYSIO DESIGNED & MEDICALLY ENDORSED