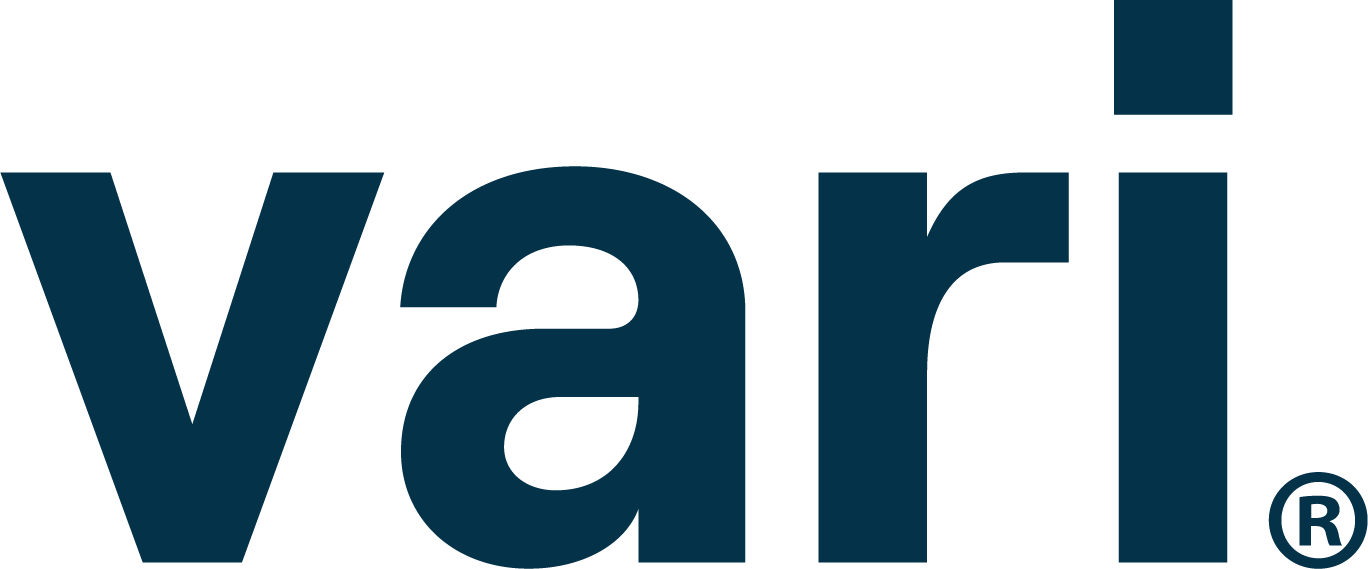 Electric Standing Desk 48x30
Happier, Healthier, More Productive Work
Vari motorised electric standing desks make it easy to go from sitting to standing throughout the day. Research shows that standing can help increase productivity, boost mood, improve health, and decrease back pain. Our easy-to-assemble and even easier-to-use sit-stand workstations can help you get more done and feel better doing it.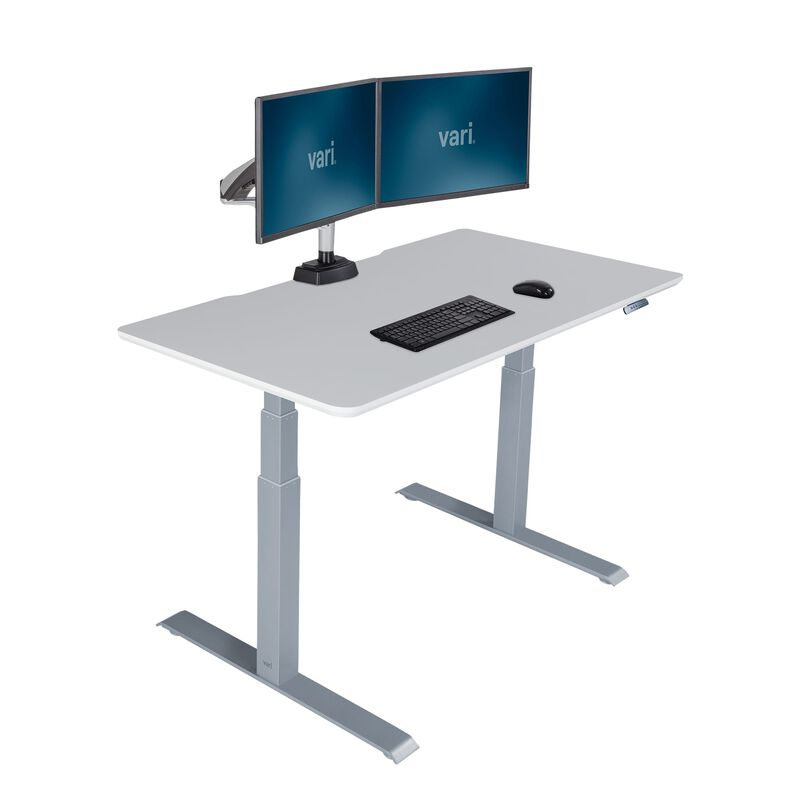 Electric Standing Desk 48x30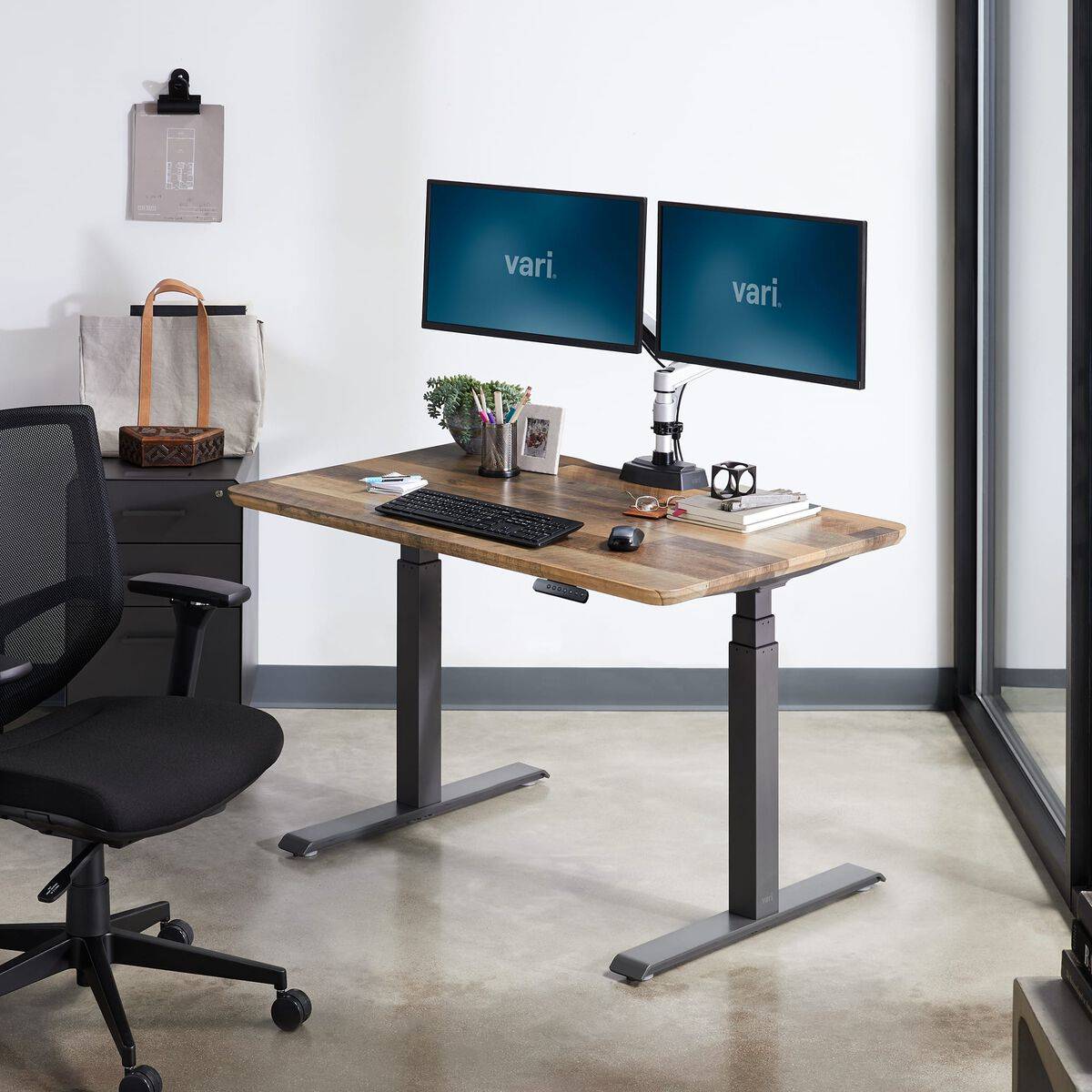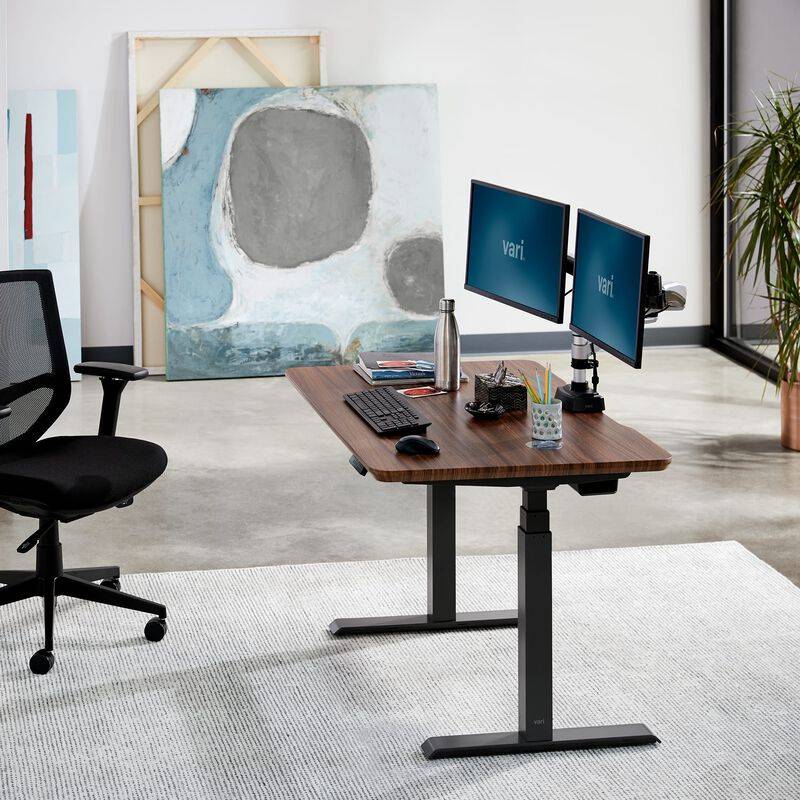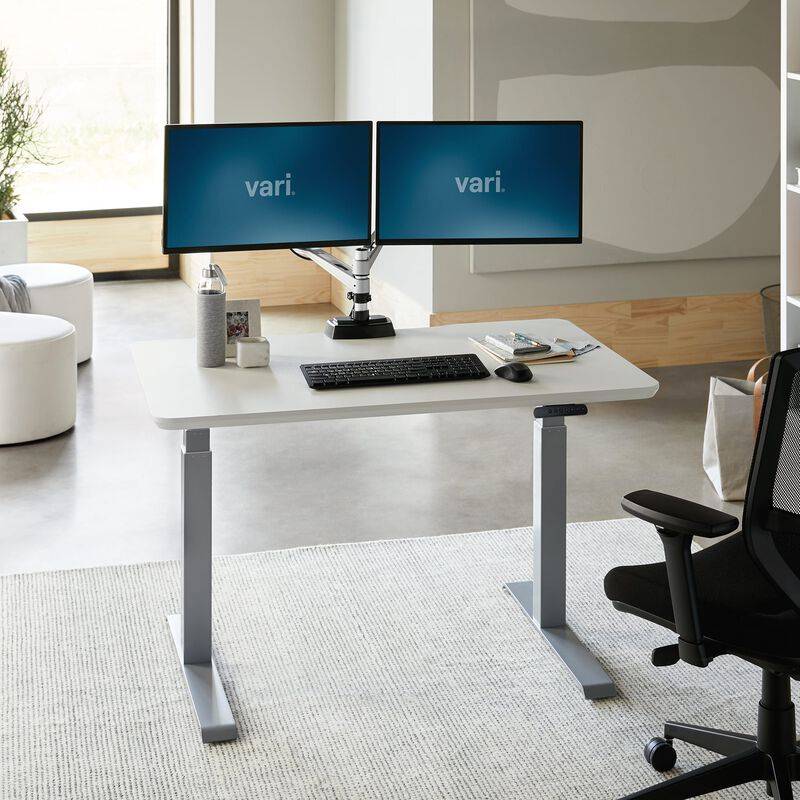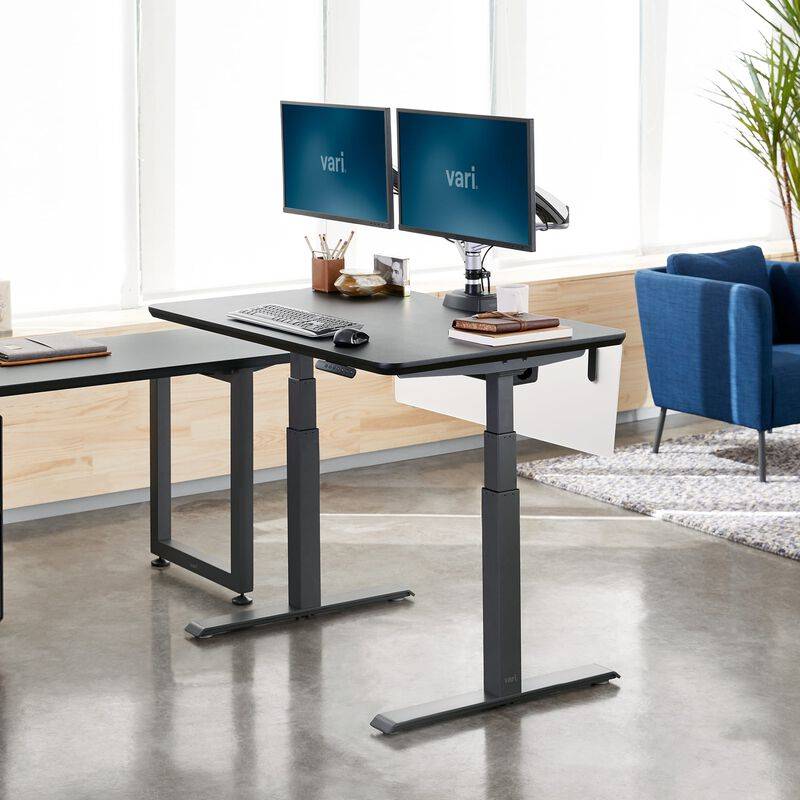 Our sit-stand electric desks feature a quiet, powerful electric motor, heavy-duty frame with T-Style legs, and a durable laminate finish.
A patent-pending design and included easy-to-use tools for simple assembly in minutes.
Premium Features Included
Vari full-size electric standing desks include T-Style legs for stability, 4 programmable height settings, and a durable, laminate finish.
Sitting to Standing in Seconds
Continuous height adjustment lets your desk surface move from 25" (63.5 cm) to 50.5" (128 cm) high, which makes it perfect for people who are taller.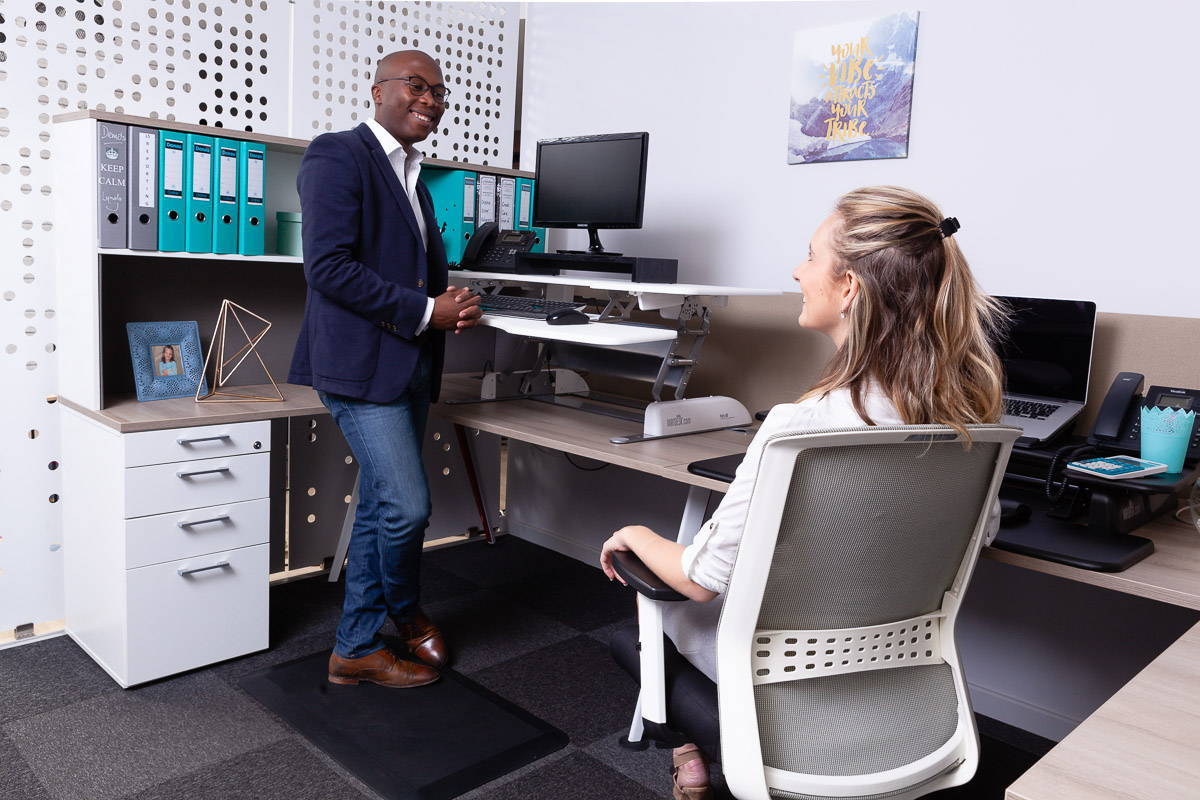 We have complete faith in our products which is why we offer an industry leading 30-Day Comfort Guarantee. If any one of our products doesn't change your working life, you can return it to us within 30 days for a full monetary refund, including delivery.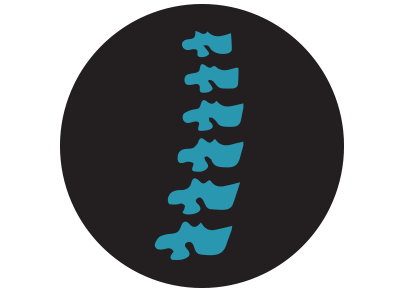 PHYSIO DESIGNED & MEDICALLY ENDORSED