VARIDESK CONVERTERS - PRO PLUS RANGE

Turn any desk into a standing desk with a fully assembled desktop riser
A Simple Way to a Better Workday

We created the original VariDesk adjustable-height desktop converter to help a colleague with back pain and these risers have been used by fans to reduce back pain ever since. From better posture to better productivity to better health*, this 36" standing-desk solution is an easy and effective way to change the way you work.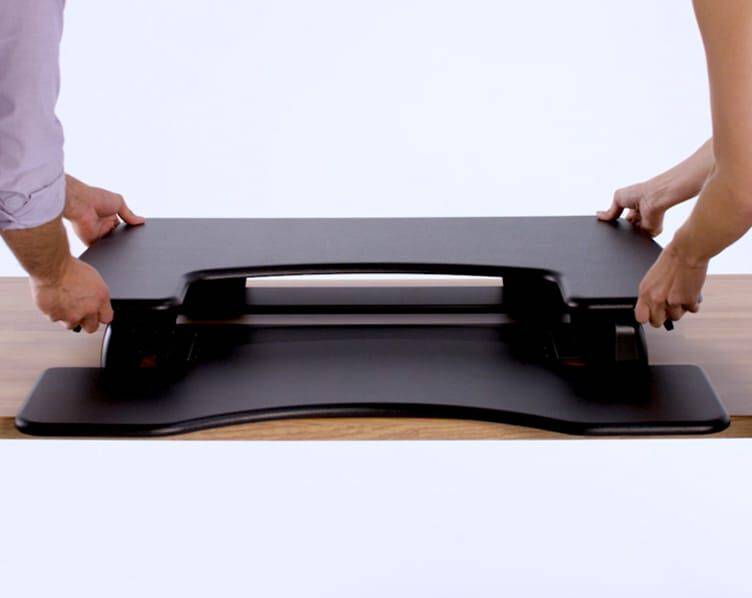 Use your height-adjustable converter with your existing desk right out of the box without assembly or installation.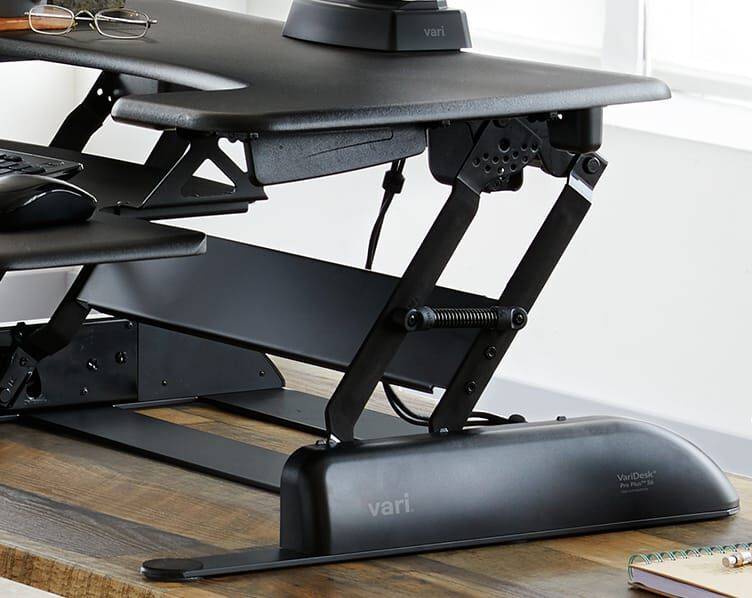 Find what height fits you with one of 11 adjustable height settings.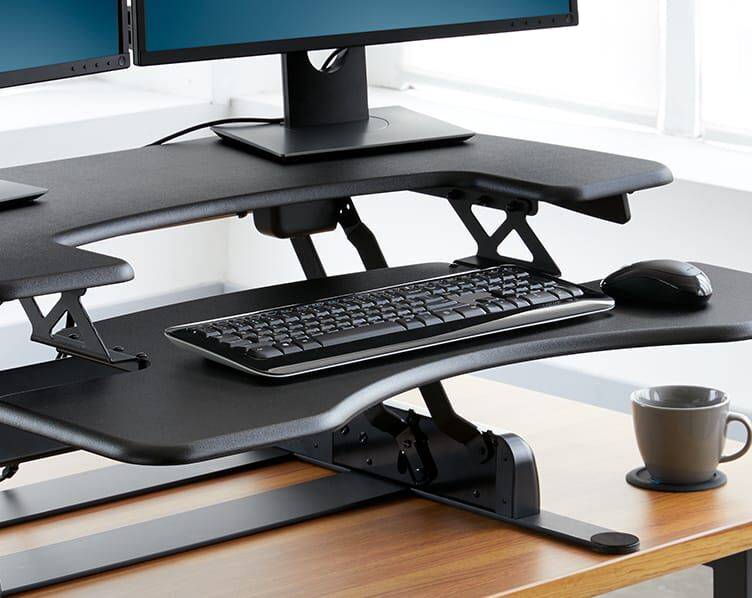 We've made it easy to adjust your desktop throughout the day with a spring-assisted lift feature.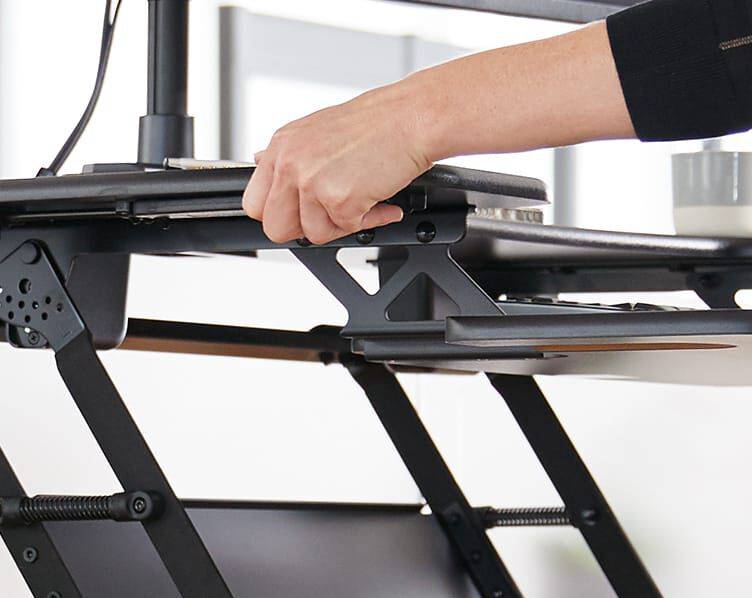 Raise or lower your desktop with ease due to a dual-handle design.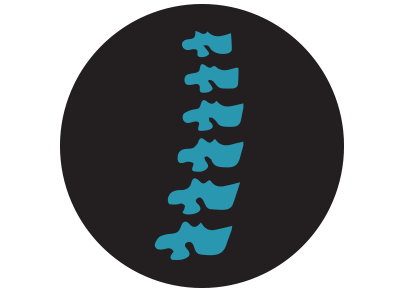 PHYSIO DESIGNED & MEDICALLY ENDORSED